This post may contain affiliate links.
When I was in college, studying to be a teacher, I became aware of a big debate in the education world.  This debate has been called the "reading wars".  Do kids learn to read best through phonics or whole language (sight words)? Is it really necessary to teach sight words? How can we teach sight words for optimum (easiest) mastery?
Phonics supporters argued that children need to break every word down to its parts in order to really read well.
Whole language supporters believed that kids can learn to memorize words without needing to decode every letter sound.
I believe that the best reading instruction blends the two methods.
Teaching phonics gives children the tools necessary to decode new and unfamiliar words.

It is important to teach sight words (whole language) because it helps kids develop fluency. Fluency can go a long way in building reading confidence.
Sight words are also known as high frequency words because they are used so often.
I came across a strategy for how to teach sight words in the book, See Johnny Read! The 5 Most Effective Ways to End Your Son's Reading Problems by Tracey Wood, that really helped my son progress through sight words quickly.  He burned through multiple grade levels of Dolch sight words in just a few months and quickly boosted his reading skills and confidence.
How to Teach Sight Words ~ Prep
Teaching sight words does not need to take much time. Your child can master sight words in only 10 minutes each day with this sight word folder technique.
How to set up a sight word folder
This sight word method is very easy and inexpensive to set up. You will need:
Ask your child to decorate the front of a file folder.
This is his/her folder and no one else uses it. If you have multiple children that need to practice sight words, they will each need their own set of supplies.
I like to provide my kids with a variety of stickers, markers, and colored pencils to use for decorating their folders.
Arrange the pocket envelopes inside the file folder.
Glue them down when you have an arrangement you like. I like these pocket envelopes because they are brightly colored and self-adhesive.
Label each pocket envelope with a number 1-6. Label the last pocket 'Done'.
Write one sight word on each index card.
Keep the cards in order, getting progressively more difficult.
Put the first (easiest) 10 cards in the first pocket envelope.
Now you are ready to practice!
How to Teach Sight Words ~ Daily Practice
On the first day show your child the index cards in pocket 1, one at a time and ask him/her to read it.
If the word is read correctly, move it to the next pocket (in this case, pocket 2). If the word is read incorrectly, read the word to the child and ask them to repeat it. That card will go back into the first pocket.
Practice every day. As words are read correctly move them to the next pocket until they reach the 'Done' pocket.
Each day add enough cards to the first pocket so that there are 10 cards.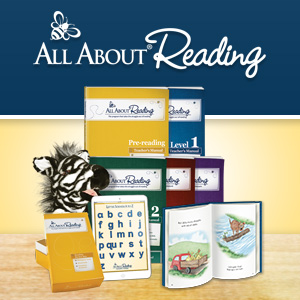 Part of the reason this method works so well is because a child correctly reads a word 6 times before it is put in the 'Done' pocket. This word is now truly mastered.
Flash cards can be a little dull at times. There isn't much about flash cards that is intrinsically exciting and fun so games can help. Here are great quick and easy sight word games that can help kids practice without realizing it.
I recommend creating a home environment that fosters a love of reading to help motivate kids to learn to read.
This can be accomplished in a few ways:
Parents need to read books they enjoy.  This shows the kids that reading is a life-long skill.
Create book baskets full of seasonal books.  I keep this basket in my living room near my fireplace so there is always a cozy spot to plop down with a book.
Read books and then do fun related activities. My kids loved reading The Hole Story of the Doughnut because we baked doughnuts after the story. Setting up a doughnut bar on Saturday mornings has become a favorite activity in our house!
All About Learning is a fantastic reading curriculum if you need a little additional help.
In my experience, as a former classroom kindergarten teacher and homeschool, this is one of the best ways to teach sight words.
As an Amazon Associate I earn from qualifying purchases.
Related Posts: