This post may contain affiliate links.
I am a big fan of teaching with quality children's books so I was excited at the opportunity to review a few books written by award winning author, Carole P. Roman.
Carole P. Roman writes as if she is telling a story to her grandchildren, which makes her books easy to read.
Carole P. Roman Books
Historical Series
The Carole P. Roman historical series is full of kid-friendly information.  Each book ends with a list of famous people and a glossary, complete with pronunciation guides.  These books are about 60 pages long, so we split the reading into two days.
If You Were Me and Lived in . . . Viking Europe transports the reader to Northern Europe in 870.   The book walks children through all aspects of daily Viking life.  There is a strong focus on the importance of family and protecting your tribe.  Everyone worked together to make sure all needs were met.  The illustrations make it easy to understand the setting, the clothing style, and the daily chores.
We studied the Viking era two years ago and my kids were fascinated with Viking culture so they were excited to read this story. The book is full of facts, but reads like a story.
Hannah and Ben particularly enjoyed learning about typical roles of girls and boys their age.  Ben liked the idea of spending his days learning survival skills and hunting.  Hannah was interested in learning to weave and spin wool.  Being betrothed at 12 was significantly less appealing.
The back of the book includes a list of some Norse gods.  There is also a short description of several important Vikings.  I love that this list includes several female leaders!
This wonderful book puts the reader in the place of a 10 year old girl born in 1332 in Mali, at the height of the Mali Empire.  The book is easy to read despite all of the information crammed into the pages.  If You Were Me and Lived in . . . the Ancient Mali Empire covers typical daily life, family structure, homes, religion, and politics.
Life in the ancient Mali empire was incredibly different from our life today.  We don't live in a home made of mud, my husband only has one wife, and my 12 year old daughter is not getting married anytime soon.  The book presents just enough detail to hook the reader, without being overwhelming.
Cultural Series
The cultural series books takes the readers to another part of the world in the current time.
Ben has been obsessed with Cuba from the time he was in preschool.  He found out that Americans were not allowed to visit Cuba (at the time) and decided he had to go.  That is totally his personality.  Tell him he can't do something and it is all he can think about.  We read this Carole P. Roman book first because he wanted to learn more about Cuba.
If You Were Me and Lived in . . . Cuba begins with finding Cuba on the map.  The reader walks through a typical day spent in Havana.  This is part of the cultural series, so it covers many areas of culture – sports, holidays, typical dishes, and family life. The only thing not really mentioned is politics.  I liked the way spanish words are sprinkled throughout the story.
Now that we read about Cuba and looked at the photos, Ben is more determined than ever to visit Cuba.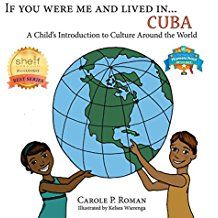 Early Reader Chapter
The Carole P. Roman early reader chapter books are short stories, only about 35 pages, so they are a great choice for a first chapter book.
Susannah is a young girl who is having a bad day.  She didn't do her homework, is nervous about a sleep over, fails a test, and doesn't like her dinner.  On top of all of that, she feels like her parents don't have time for her.
She stuffs her problems into her book bag until it explodes from the pressure. I think we can all relate to the feeling of problems building until they blow up.
This book was a great way to review how to handle feeling overwhelmed.  One of my kids gets overwhelmed easily and it was nice to read this story as an example of how to tackle those feelings.  Reading about another child going through a similar experience is more powerful than me just saying that it will all work out and we can come up with a plan.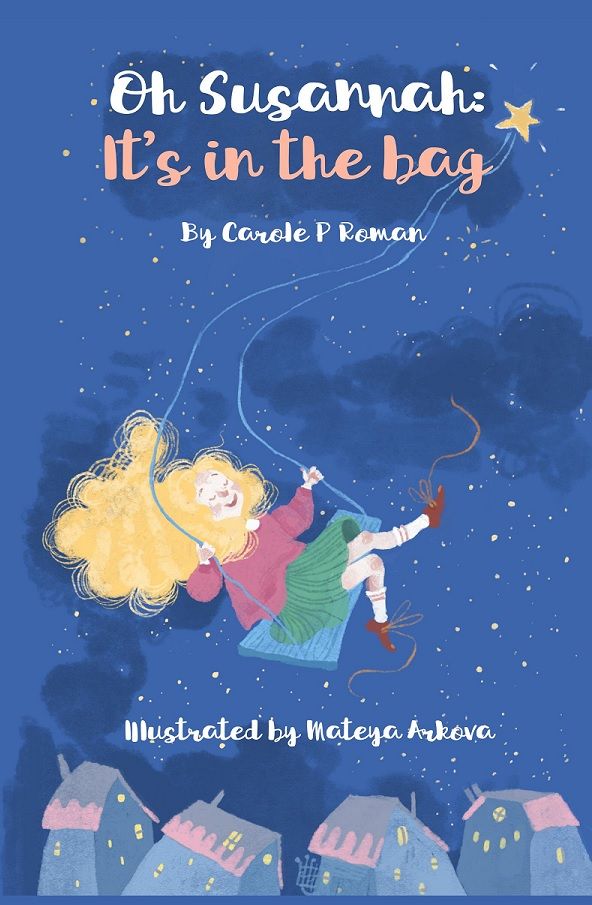 Have you read any Carole P. Roman books?
You can connect with Carole P. Roman at these online locations
      Facebook          Twitter          Pinterest          Goodreads
Related Posts:
Check out reviews of other Carole P. Roman titles below!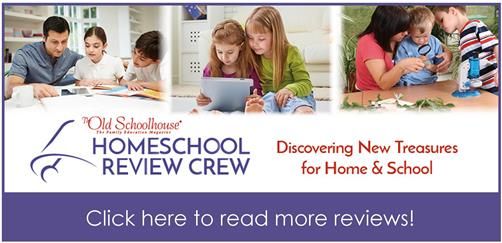 Organized Homeschooler is a participant in the Amazon Services LLC Associates Program, an affiliate advertising program designed to provide a means for sites to earn advertising fees by advertising and linking to Amazon.com