This post may contain affiliate links.
I recently got the chance to review the Creating A Masterpiece online art curriculum Monthly Plan and I am so excited to share it with you!
My kids have always loved art.  Hannah took an art class when we lived in VA because she loved creating art so much.  I do not consider myself at all artistic.  Crafty? Sure.  Actually possess true artistic ability?  No.  This makes it hard to teach art.
Thankfully, Creating A Masterpiece teaches art so I don't have to.  Creating A Masterpiece is a fantastic online art curriculum.  There are 5 levels of instruction available online.
How My Family Uses Creating A Masterpiece
We dedicate time every single week to working through a project.
 It isn't hard to do because we all enjoy this time so much.  We did have to push a lesson back a few days when we were waiting for a new hot water heater and everyone was really bummed that we couldn't paint, but that is life.  My type A personality wouldn't let the kids near acrylic paints without warm water to wash  it off though.  Painting was one of the first things we did once the hot water was functioning again.
I want my children to enjoy our art time so I allow them to choose each weeks art project.  They spend a good chunk of time checking out and discussing all of the lessons each week.  I ask that they decide on a project one week in advance so I have time to gather supplies.  Usually, this means that they choose the next project immediately after we complete a project.
While I allow Hannah and Ben to choose the next art project, I do remind them that we need to work through the levels, not just skip around and pick out what looks amazing on the website.  Right now we are working on Level 1. Thankfully, there are plenty of beautiful projects in each level.
We always do our artwork at our dining room table where we have plenty of room to spread out.  Before we begin our lesson, we gather all of the materials, including paper towels and aprons.  I place my computer at the head of the table so everyone can see the screen, but I sit right next to it so I can pause if we need a little more time.
We share art supplies whenever possible.  This is where pausing the videos comes in really handy.  If we all need to use the light pink pastel, I just pause it until we have all completed that step.
The projects are split into segments so you do not need to complete the entire project in one sitting, but we always do.  We are all really enjoying the art lessons and don't want to stop once we get started.  Our weekly art time usually takes us about an hour to an hour and a half.
We display our artwork immediately after we finish a project.  I let Hannah and Ben decide how they would like it to be displayed.  Sometimes they choose to just tape it to the wall and other times they like it framed.
Completed Projects
Our very first project was the to use soft pastels to create a baby bluebird.  The directions were very easy to follow.  Ben drew baby birds on every scrap of paper for weeks.
We decided to use the soft pastels again for the peaceful lake project.  We personalized this a bit, now that we were comfortable with pastels and the program.  Little touches, like making evergreen trees instead of full rounded trees, made the project our own.
Next, we decided to try acrylic paints with the Caribbean light house project.  Hannah and Ben have painted on canvases with acrylic paint for years, but this is the first time doing so with a particular objective in mind. They learned techniques that they can utilize when they are painting their own creations.
I highly recommend the Creating A Masterpiece online art curriculum.  We are all enjoying the lessons and I love having a steady supply of new artwork to display.  The monthly membership costs just a fraction of private art lessons so I suspect we will be using this program for years to come.
Tips:
Read the tips section for each lesson before you start.
Wear old clothes while completing the lessons.  Aprons will also work to protect clothes.
Choose a few weeks worth of lessons and order all of the supplies at one time.
Set aside a time for art when you are not rushed.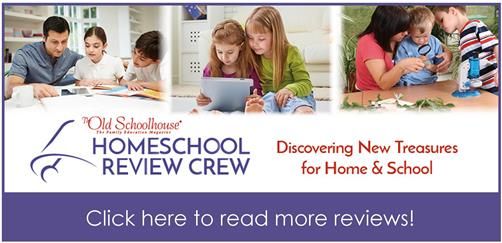 Organized Homeschooler is a participant in the Amazon Services LLC Associates Program, an affiliate advertising program designed to provide a means for sites to earn advertising fees by advertising and linking to Amazon.com