This post may contain affiliate links.
I am a big fan of sneaky learning.  That is why I was excited to review the USA Activity Bundle by The Crafty Classroom.  We had a few trips scheduled this summer so it was the perfect opportunity to sneak in a little USA geography education.
The USA Activity Bundle is a collection of 3 ebooks – U.S.A. State by State Activity Notebook, U.S.A. State Bird Art Cards, and U.S.A. 50 State Mazes.
USA Activity Bundle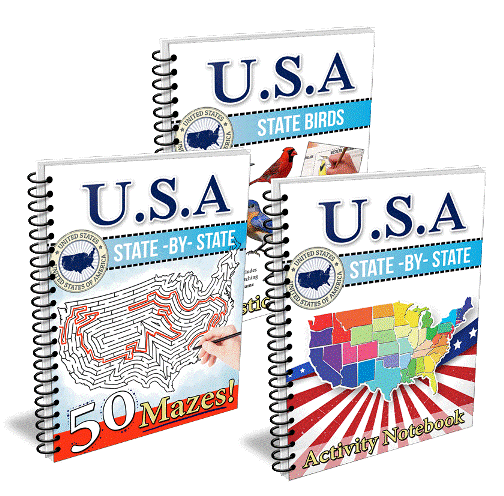 U.S.A. State by State Activity Notebook
In this pdf notebook every state has it's own page.  A ton of information is crammed onto one page.  Students will color the state flag, find the state on a map of the United States, draw geographical features on a blank state map, note facts such as the abbreviation and nickname.  There is even a spot for facts and notes about the state.
You will need books about the state to find the information.  This gives students a chance to do a little research, which is always a great skill.  The Crafty Classroom recommends using The United States of America: A State by State Guide by Millie Miller and Cyndi Nelson, but we had good luck using a variety of books from the library.
U.S.A. State Bird Art Cards
Did you know that many states share the same state bird?  This means that each state does not have it's own bird art card page. The pages show a color drawing of the bird with room for notes, a blank bird image, and a small bird drawing and bird name.
The small bird image and name can be used as a fun matching game after a few states have been studied.
U.S.A. 50 State Mazes
This pdf ebook contains a maze for every state.  The maze is in the shape of the state.  The mazes are surprisingly challenging, which was a good thing for my family.
Using the USA Activity Bundle
We do not do formal lessons over the summer, but I was still able to put this bundle to good use with a little 'sneaky learning'. Every week I printed out the pages for a new state.  I chose states that had a personal connection to my children:
Washington – where we live
Virginia – where Ben was born
Colorado – where Hannah was born
Maryland – where we went to visit grandparents
Alaska – where Hannah and Ben are going on vacation with grandparents
Hawaii – where we went on vacation last winter
I printed two copies of each page – one for Hannah and one for Ben.
You will need a few books to compliment the activity bundle.  Each week I reserved a few books about each state from the library. We already own an Atlas and I purchased the United Tweets of America: 50 State Birds by Hudson Talbott at the suggestion of The Crafty Classroom.
Every week I just placed the state books and pages into a basket on my table and we were ready to learn.  The prep time was minimal.
Without fail,  Hannah and Ben completed the mazes, without any prodding from me, as soon as the new pages were in the basket. They love mazes and loved the challenge.  The difficulty level was just right.
The mazes provided an easy conversation starter about the states.  I frequently read a bit about the states and their birds while they were working through the maze.  They were learning and didn't even know it. Sneaky learning at it's finest.
We completed the state activity pages as a review because much of the information was stuff they already knew through our travels and past lessons.  They did enjoy learning the state nicknames and theorizing how they got that nickname.
This USA Activity Bundle is not a complete curriculum, but is a great addition to any United States geography program.
We are going to take a more in depth look at United States geography in the 2017-2018 school year, so the USA Activity Bundle will be put to good use.  I plan to hole punch all of the pages and make Hannah and Ben their own binders full of these pages.
This Activity Bundle is perfect for elementary school students, although it can be adapted for middle school students by requiring more research.
Connect with The Crafty Classroom online
Facebook  |  Instagram  |  Pinterest  |  Twitter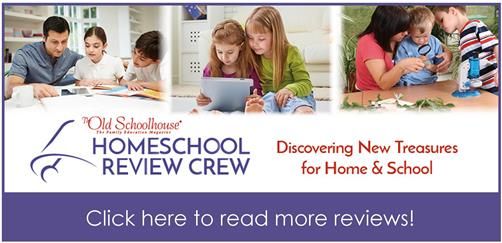 Related posts: