This post may contain affiliate links.
We recently received the Rigid Wrap and CelluClay Quik-Sculpting Kit by Actíva Products to review.  My kids enjoy crafts so they were excited to dig right into the box. Right away we knew that this was different than our typical craft projects.  It is always fun to shake things up every once in a while.
The box we received included two packages of Rigid Wrap and a big bag of CelluClay.  An ebook was also provided, which was full of great project ideas.
Rigid Wrap is similar to paper mache, but it is VERY easy to use.  It consists of a plaster coated gauze fabric.  You only need to dip the fabric strips in warm water and then you are ready to start wrapping and creating.
CelluClay is a type of clay created by mixing a recycled paper product with warm water.  Don't let the word clay throw you off. The CelluClay is different from traditional clay.  This allows you to create more texture.  After it is mixed up, it can be used like an instant paper mache.
We completed 3 projects with our Rigid Wrap and CelluClay Quik-Sculpting kit.  There was more than enough material in the box for these projects.  We even have Rigid Wrap and CelluClay left for future projects! A single box lasts a surprisingly long time.
Rigid Wrap and CelluClay Quik-Sculpting Crafts
A FREE ebook of Activa's Favorite Sculpture Kids Crafts is available online to give you a few craft project ideas.  I really appreciated this ebook.  When I am tired and busy, I like having craft directions spelled out for me.  There is a good mix of craft projects to inspire you.  I thought the directions were pretty easy to follow.
Decorative Bowl
Hannah and Ben looked through the ebook and decided to try their hand at making bowls.  Each child needed to use a cereal bowl from our kitchen as a mold.
Like all of our projects, the directions were easy to follow.
We just cut strips of the Rigid Wrap and soaked them in bowls of warm water.  The directions called for wrapping the underside of our bowls with plastic wrap so the paper mache doesn't stick.  We used press n seal instead and it worked beautifully.  It didn't take long at all until our bowls were completely covered in the Rigid Wrap.
Our kitchen garden window is the perfect spot to set craft projects to dry.  They are out of the way and get as much sunlight as possible, so they were dry by the next day.
Ben decided he liked his bowl white, so he stopped here.  Hannah enjoys painting so she was excited for the next step – painting her bowl!
She painted one side of the bowl at a time so that she didn't smudge the wet paint.  All in all this project took a few hours spread over three days.
Hannah uses her bowl to hold small items in her bedroom.
Beautiful Custom Beads
The next project chosen from the ebook was to use Rigid Wrap and drinking straws to create beads.
It didn't take much Rigid Wrap at all to form the beads.  The straw keeps the center of the bead open and provides a firm structure to build the bead.  In no time at all Hannah created a half dozen unique beads.  She hung the straws over a bowl so that the shape of the bead was not altered during drying.
Next, she broke out the acrylic paints and painted the beads in her favorite colors.
After the paint was dry we cut away the excess straw and put the beads on ribbon to wear as a necklace.
Creepy Totem Pole
Ben decided to use a paper towel roll from the recycling bin to construct the totem pole from the ebook.
We printed the wings for the totem pole and traced the design on cardboard from the box.  We taped the wings to the paper towel roll, but hot glue probably would have worked a little better.
He wound wet strips of Rigid Wrap around the paper towel roll and wings to create the totem pole structure.
While it was still wet, we quickly prepared the CelluClay and added a few raised details to the totem pole.  The CelluClay allowed us to add more texture to the craft project.
Once everything was dry he painted on the final details.  Ben's goal was to use only gold and brown paint to make his totem pole look creepy.
This would be a great supplement to a Native American unit study.
Final Thoughts
These products were surprisingly easy to clean up.  I expected a huge mess, but it really was just a bit of craft dust and drips of water.  A kitchen towel cleaned the table in no time at all.
Rigid Wrap and CelluClay are useful for creating fun craft projects for any family – regardless of whether they homeschool, but they will also be useful for school projects.
With a little imagination you can use these products to add some hands on paper mache fun to your curriculum.  Some ideas include:
Creating a textured map
Building a volcano
Building a model of the solar system
Constructing an Egyptian sarcophagus (the instructions are included in the ebook!)
How would you use the Rigid Wrap and CelluClay Quik-sculpting Kit?
Connect with Actíva Products
Facebook  |  Instagram  |  Pinterest  |  Twitter
Check out more Rigid Wrap and Celluclay projects!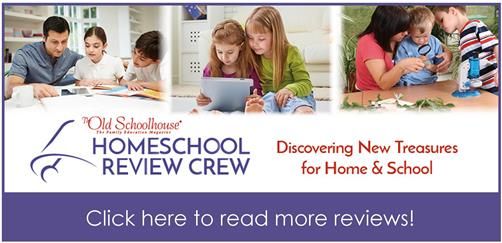 Organized Homeschooler is a participant in the Amazon Services LLC Associates Program, an affiliate advertising program designed to provide a means for sites to earn advertising fees by advertising and linking to Amazon.com
Related posts: