This post may contain affiliate links.
The subject area that new homeschool parents seem to worry about most is teaching reading. I get it. Learning to read is a huge educational milestone and we don't want to screw it up. Don't worry though. I'm going to show you how to teach your child to read.
Take a deep breath. You can do this!
I have taught kids to read as a public school kindergarten teacher and as a homeschool mom. It is easier to teach your child to read than you might think.
A good reading program includes a combination of sight words, phonics, and games.
How to Teach Your Child to Read
How to Teach Your Child to Read with Sight words
Sight words are high frequency words that often can not be sounded out by beginning readers. You can find a complete list of sight words here. Memorizing sight words is a quick way to quickly boost reading ability. Being able to instantly recognize common words will speed up reading fluency.
One awesome benefit of learning sight words is that it can improve reading confidence. Beginning readers can string together simple short sentences and know that they are making progress. Don't underestimate the value of kids believing in themselves.
This sight word folder method will help your children master sight words in just 10 minutes a day. There is nothing fancy about it, but it does work.
How to Teach Your Child to Read with Phonics
Sight words are awesome, but phonics make up the foundation of any reading program. When children learn phonics they are memorizing all of the various letter sounds. Those sounds are combined to create words.
Did you know there are 72 phonemes (letter sounds) in the English language? That is a lot of sounds to master.
I recommend using a phonics program to make sure all of the phonograms are covered. The two I recommend are Teach Your Child to Read in 100 Easy Lessons and All About Reading. I recommend focusing on phonics instruction for about 20 minutes each day.
Teach Your Child to Read in 100 Easy Lessons is one of the most commonly recommended books to parents homeschooling kindergarten. It is a solid program that will get results.
However, the lessons in this book can be very dry. The authors suggest that you only need to work with your child for 20 minutes a day for 100 days to take your child from from not reading at all to a second grade reading level.
My experience using this book was that it takes longer than just 100 days. We worked through the book slowly and it took us about one school year. It took my son from not reading at all to about a 1st grade level, which is still great progress.
If your child is showing signs of boredom, or is stuck on a lesson, take a break. You do not have to finish the book in 100 lessons.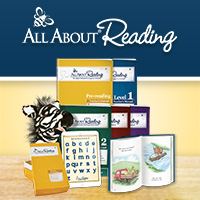 I have not personally used All About Reading, but we do use All About Spelling, created by the same author.  I have found AAS to be a superb program and expect nothing less from AAR.
The All About Reading program looks great. It is a comprehensive reading curriculum that teaches phonological awareness, phonics, vocabulary, fluency, and comprehension. This program follows a logical progression.
All About Reading offers free placement tests to judge the best beginning level for your child.
How to Teach Your Child to Read with Games
Learning to read should be fun and shouldn't feel like work. In fact, my son will tell you that he taught himself to read. In reality, I spent a lot of time working with him. It just didn't feel like work because we went at his pace and included a lot of games. We spent about 10 minutes each day playing reading games, but you can certainly spend more than that if everyone is having fun.
Sight word bingo is a simple game, but kids seem to love it.  I used it in my classroom and at home with my own kids.
Scrabble alphabet soup was a game we frequently played during family game night when my kids were learning to read.
Pinterest is full of great free printable reading games too. Check it out and add in a new game every few weeks to keep interest levels high.
You can teach your child to read in just 40 minutes each day. Break it up into smaller chunks. You do not need to do it all at once!
It is important to remember:
As an Amazon Associate I earn from qualifying purchases.
Related Posts: