This post may contain affiliate links.
A few weeks ago I shared our 6th grade curriculum plan for Hannah.  Now I am going to share the 3rd grade curriculum I have prepared for Ben. I love having the freedom to personally select each component of their education!
3rd Grade Curriculum
Math
Ben will be taking a Hands on Math class at our local parent partnership co-op. The class uses hands on activities and games to teach math objectives. By the end of the year the students will "gain an understanding of place value to millions; read, write and compare decimals; add and subtract decimals; evaluate and compare fractions; solve 2 digit multiplication and division problems; work with standard and metric measurement; and solve perimeter, area, and volume problems."
That is a lot to cover! The syllabus indicates that the pace moves quickly so I expect we will spend quite a bit of time reinforcing concepts taught in class at home.
Science
Both kids will be using the NOEO Biology II curriculum this year. We used the NOEO chemistry II curriculum last year and really enjoyed it. The program is intended for 4th – 6th grade, but the beauty of homeschooling is that you can ignore age and grade suggestions and do what works for your family. I am able to tailor the program to Ben's level by adjusting the amount of writing I require.
I love that NOEO science programs come with the lesson plans, books, and most of the experiments needed.  It makes planning a breeze.  I like to supplement with hands on activities and crafts. Pinterest is a fantastic source of ideas.
History
Story of the World III is on tap for Hannah and Ben this year. I love the Story of the World books because they provide the basic history framework, but there is plenty of room to add in supplemental activities. I highly recommend the Story of the World Activity Guides. They list books, maps, and activities that correlate with each chapter.
I map out our history lesson plans well in advance so I can fit in as many fun extras as possible. I try to stay at least a month ahead of the kids. History lends it self so well to learning through play, but it does take a little planning.
Geography
Ben will be taking a World Travelers class at our co-op. He loves the show Travel with Kids, free with Amazon prime, so I think this class will be a good fit. He will learn about the culture and geography of a different country each week. I plan to build on this at home, by offering books that take place in the featured country and cooking a traditional meal.
Language Arts
Reading
I do not use a specific curriculum for reading.  Instead, I choose books for Ben to read aloud each week.  He will read increasingly harder books each month.  He has to read for a minimum of 30 minutes per day, year round. We will do activities with the stories to check comprehension and to add a bit of fun.  We will also continue to use www.readinga-z.com to boost fluency.
Ben does not naturally enjoy reading and I am working hard to change that. I try to keep reading as stress-free as possible. I would rather he learn to read a little slower than his peers if it means he doesn't hate reading.
Writing
We will continue to use the Brave Writer curriculum. One of the wonderful things about Brave Writer is that each book lasts a few years. Kids can redo past projects with their new writing skills.
I am scoping out locally owned coffee shops to continue our writers workshops from last year.  During our writers workshops we play a writing game, sometimes read a short book, write, and share our writing.  Both kids really enjoy it as it is a break from our typical routine.  And they usually get a donut or hot chocolate.  What's not to love?
Spelling
We are going to try All About Spelling this year. I like that it teaches spelling rules to mastery rather than just providing a list to memorize each week.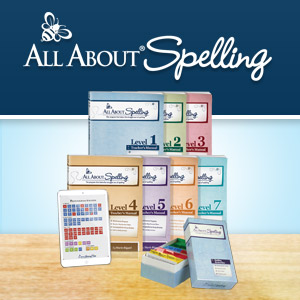 Grammar
This will be our first year using First Language Lessons For the Well-Trained Mind. The curriculum is written by the same family that wrote The Story of The World series. The curriculum uses a combination of memory work, and copying and dictation to teach the rules of grammar.
P.E.
Ben will be taking a rock climbing class once a week at our parent partnership co-op. I know, we are incredibly lucky that our co-op school has a rock wall! Ben learned to climb before he could walk so this is the perfect class for him.
He will continue riding his bike and snowboarding as weather allows, but I'm glad he has a way to get out some of his energy indoors during the rainy months.
Music
I really wanted Ben to start learning an instrument this year. He chose to learn to play the recorder at our co-op. I am pleasantly surprised as I thought for sure he would choose drums or something equally loud. I'm really hoping he likes it so I don't have to nag him to practice.
Elective
I was so excited when I saw our co-op offers chess class. Paul taught Ben to play chess when he was just 4 years old. He is quite good at it, but could use help planning his strategies. He wants to compete in another chess tournament soon and I think this class is just what he needs to practice.
2016-2017 looks like it will be a great year. There is a lot of hard work a head of us, both for the children and for me, but there will be a lot of fun too.
What curriculums are you using this year?  Have you ever taught a subject without a curriculum?
As an Amazon Associate I earn from qualifying purchases.
Related Posts: